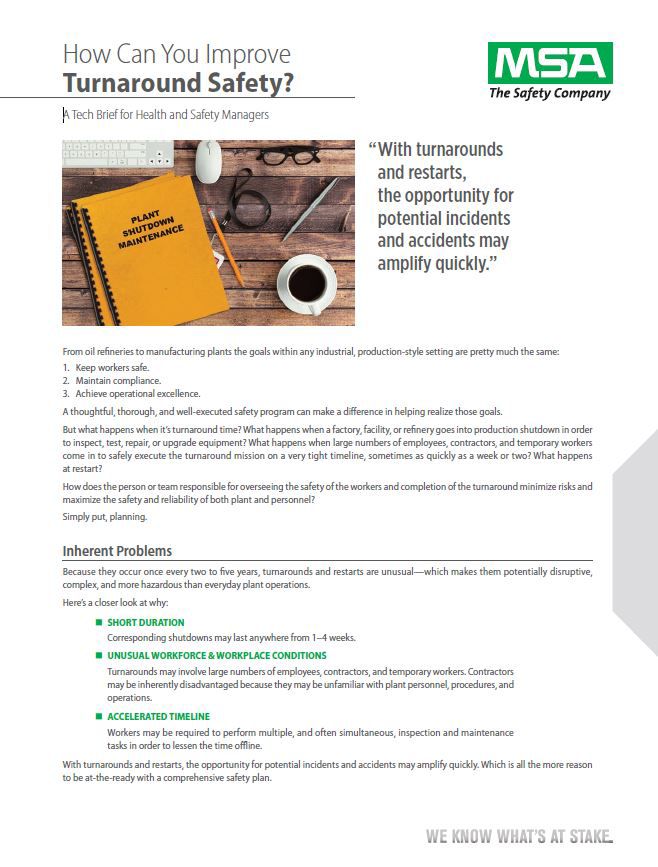 Turnarounds & Restarts — Are Your Contractors Prepared?
Any turnaround is inherently hazardous. Workers' responsibilities increase, new contractors can be on site, and unanticipated hazards can appear out of nowhere.
That's why it's essential to know the must-dos for improving turnaround safety:
Speak out, speak often — make sure communication is clear, consistent and constant
Get the team ready — make sure all relevant personnel are involved from the beginning
Prepare the equipment — make sure all necessary safety equipment is are ready to go
We can help you lower the risks involved with turnarounds. Get more details on these steps with our free technical brief.