Enhance Your Safety with MSA ALTAIR® Trade-in Program
The real strength of MSA portable multi-gas detectors lies in the industry-leading, state-of-the-art sensors that provide you with an increased performance beyond what you see.
Powered by XCell® sensor technology, the NEW ALTAIR® 4XR 4-gas detector keeps you safer with fast sensor response and clear times of less than 15 seconds. Beyond that, it keeps your total cost of ownership lower with longer sensor life and lesser requirement of calibration gas.
Today, with greater reliance to stay connected, ALTAIR® 4XR 4-gas detector is innovated with an additional feature of Bluetooth connectivity to provide you with real-time incident awareness. Work smarter when you pair ALTAIR® 4XR with the MSA ALTAIR Connect mobile app, allowing team members, supervisors, safety managers and others to receive real-time alerts from the fields.
To further enhance your safety, MSA now invites you to upgrade your current 4-gas detector of any brand. Be entitled to trade-in your old 4-gas detector and get a better and newer one to protect yourself. Act fast to experience unmatched Rugged, Reliable and Real-time Protection with up to 4-year warranty now and enjoy IDR 1,800,000 instant savings. Limited-time offer only. It's time to upgrade to a new 4-gas detector!



---
Just 3 Easy Steps to Trade In for a New ALTAIR® 4-Gas Detector
Step 1 -
Pick the new
4-gas Detector
Step 2 -
Trade in your old
4-gas Detector of any brand
Step 3 -
Get instant savings
up to IDR 1,800,000 when you purchase at the Participating MSA Channel Partner Outlets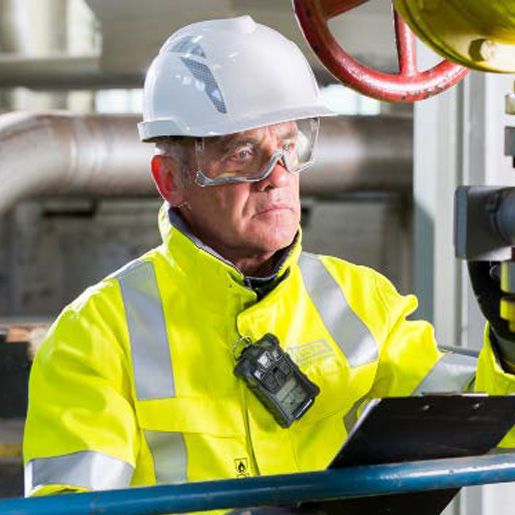 *Valid from 1 March through 31 July 2018 only
*The eligible new MSA 4-gas detector is ALTAIR® 4XR
*The old 4-gas detectors we are accepting include MSA obsolete 4-gas detectors and also Non-MSA 4-gas detectors at the sole discretion of MSA
*All purchase orders must be approved by MSA to be eligible for the promotion
*This offer cannot be used in conjunction with other promotion from MSA Portable Gas Detection
Bringing Health & Safety to a Higher Level
Pick the new 4-gas detector
IDR 1,800,000 Off List Price
with Purchase of ALTAIR® 4XR *NEW*
ALTAIR® 4XR Benefits
Built on Durability, Powered by Performance

Rapid Response
Powered by MSA XCell® Sensors Exclusive end-of-sensor warning cautions user when unit's sensor needs to be changed

Lower Cost of Ownership
Unit uses 50% less calibration gas per minute than the average detectors within the industry Four-year sensor life means detector lasts 60% longer than the industry average

Industry's First Real-time Incident Awareness
MotionAlert™ option tells others that user has become immobile InstantAlert™ provides manual alarm to alert others of a dangerous situation

Rugged
IP 68 Rating for Water and Dust Ingress (2 meters for 45 minutes) 7.5-meter drop test and MIL-STD-810-G equivalent Drop Protection

Reliable
< 15-second Response Time Back by 4-year warranty and End of Sensor Life Warning

Real Time
24-hour Green/Red Instrument Bump Status indicator Bluetooth connectivity to MSA ALTAIR Connect App




Sign Up Now for this Item Number
Charcoal: 10178560
It's Time to Upgrade to a New 4-Gas Detector!
Trade in your old 4-gas detector of any brand
To further enhance your safety, be entitled to upgrade to a new 4-gas detector and retire your current one. If you are using any of the MSA products featured below, we thank you for your support in the last decade. Today, apart from ALTAIR 4X and 4XR, older 4-gas or combustible detectors (including but not limited to the following) are obsolete and no longer being supported.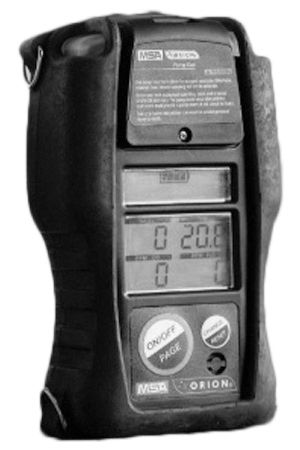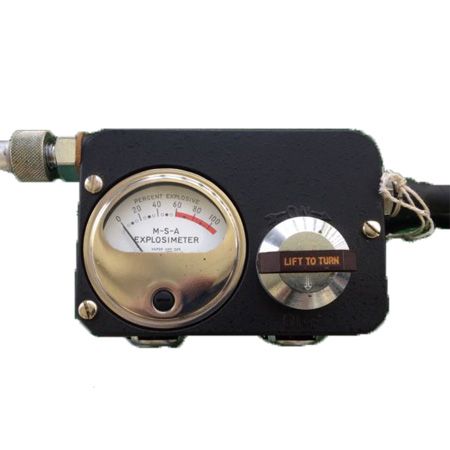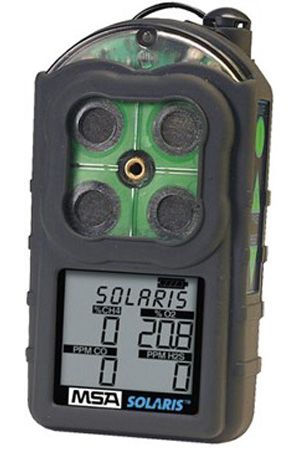 Other than MSA 4-gas detectors that are obsolete, this offer also accepts Non-MSA 4-gas detectors.

MSA looks forward to providing you a new experience with unmatched Rugged, Reliable and Real time protection.
Get instant savings when you purchase at the Participating MSA Channel Partner Outlets
MSA Indonesia
PT. Kawan Baru Tehnik
Kompleks Multiguna Kemayoran No 1-K
JI. Rajawali Selatan Raya Block C5 No. 2
Jakarta Utara 14410, Indonesia
Phone: 62 21 6409 000
Fax: 62 21 641 2831
Email: msa.indonesia@MSAsafety.com
Taman Cilegon Indah Jl.Chrysan
H1 no.6, Cilegon 42421 BANTEN
Main Contact: Bpk.Suryo Sumpeno
Phone: 62 254 375765
Email: suryo.sumpeno@yahoo.co.id
Website: www.kawanbarutehnik.com

I want to upgrade my current 4-gas detector to get a better protection
Sign Up Now
---