Featured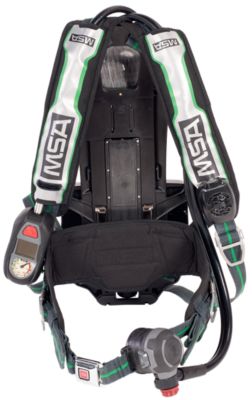 MSA G1 SCBA
MSA's long-standing commitment to the fire service industry began nearly 100 years ago. Our goal is to provide dependable, high-quality products, instruments and service that will help to ensure a safe return home. MSA's extensive knowledge and expertise has helped to harness new technologies to produce exceptional protective equipment. The G1 SCBA is designed solely with your safety and comfort in mind. The G1 SCBA offers integrated and enhanced solutions to exceed your needs today as well as years into the future.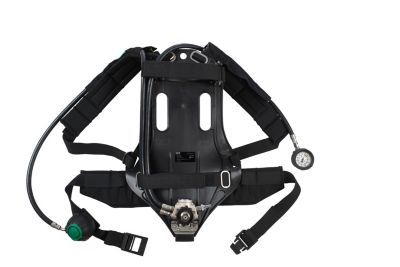 AirXpress 2 Fire
The MSA AirXpress 2 Fire is a simplistic, reliable and economical SCBA that meets the EN 137, Type II requirements for the fire service market and a variety of related applications. The AirXpress 2 Fire is rugged and reliable with customizable configurations depending on your needs. This Self-Contained Breathing Apparatus boasts a new, modern design and the easy-to-maintain construction provides low cost of ownership.  The new AX demand valve provides an adjustable flow rate and an optional manual bypass function. Zippers on shoulder harnesses allow for switching of pressure gauge and demand valve from one side to another. All the added features of the AirXpress 2 Fire are ideal for extreme working conditions (heavy breathing environments) and increased overall user safety. 
alphaCLICK High Pressure Coupling System
alphaCLICK is the high pressure coupling system for very simple and rapid connection of compressed air cylinders to the pressure reducer. Now enhanced with new safety features on adapter and coupling.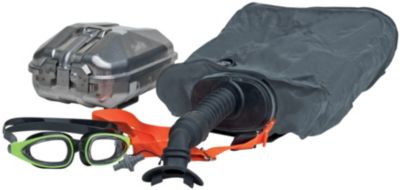 SavOx
This chest-worn protective escape device provides oxygen on demand wherever toxic gases, particles or oxygen deficiency can be imminently present. Ready-to-use, it's small in size and low in weight, making it easy to don, use and carry. Features a double heat-exchanger system to reduce inhalation air temperature to a comfortable level. The TR device allows quick and economic training of donning and use by simulating the weight and properties of real units
SSR 30/100
This small, robust KO2 respiratory device delivers safe and immediate oxygen on demand for escape or rescue. Packed airtight in a stainless steel container, this lightweight device is designed to be worn on a belt for easy opening and use. Dons in seconds. The TR device allows quick and economic training of donning and use by simulating the weight and properties of real units
SSR 90 (K 60)
This chemical oxygen apparatus provides oxygen on demand during gas outbursts, fires and after explosions. Designed especially for self-rescue, the unit is housed in a robust stainless steel case and can be carried along or kept on site. Provides 60 minutes of rescue oxygen and up to 5 hours while awaiting rescue. The TR device allows quick and economic training of donning and use by simulating the weight and properties of real units