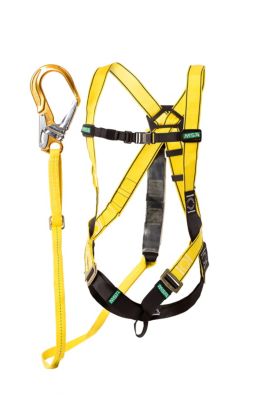 MSA Workman® Harness Kits
Your basic fall protection needs for construction and general maintenance are now available in one, easy to order kit. All fall protection kits include the MSA Workman Light Harness, lanyard and anchorage connector in an easy to stow bag.
Featured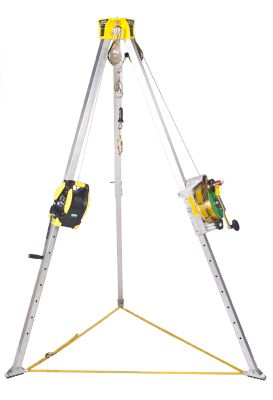 Confined Space Entry Kits
Tripod confined space entry kits provide simple ordering with all the necessary components for a complete safety system. Kits are ideal for applications in tanks, manholes and other vertical entry work practices.
Featured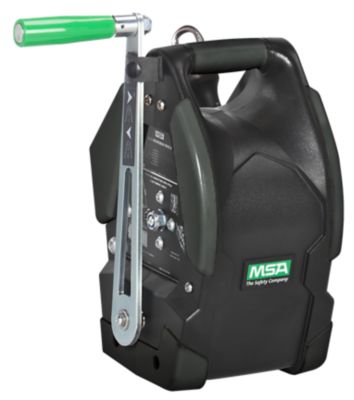 Personnel/Material Hoists
The new MSA Workman Winch is rugged, versatile and economical for lifting, lowering and positioning personnel and materials within confined space applications. Designed for maximum 400-lb (182 kg) workload for personnel and 620-lb (282 kg) for materials, the Workman Winch is built with tough thermoplastic housing to ensure high performance within the harshest environments. Winch offers integral, ergonomic carrying grip and unique, foldable handle for simple storage. Patent-pending bracket design allows for easy, rapid assembly.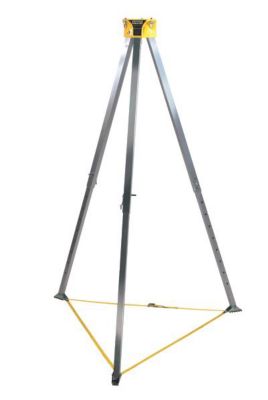 Workman® Tripods
MSA Tripods make confined space entry with vertical descent easy. The Workman Tripod features internal leg-locking mechanism, maximum height indicator on the tripod legs, cut-resistant leg pin retention chains, recessed product labels, reduced weight and integral carrying strap. 
Featured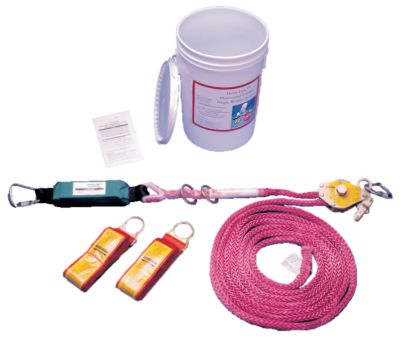 Gravity® Temporary Horizontal Lifelines
MSA's newly enhanced Gravity Temporary Horizontal Lifelines offer unique, exclusive bypass shuttles enabling two workers to share a line and pass each other while maintaining 100% tie-off. The Gravity Temporary Synthetic Horizontal Lifeline, designed for easy installation and removal, suits many applications. System mounts to any suitable 5,000-lb-rated anchorage point and uses many standard components. Integral line tensioner helps to ensure proper lifeline tensioning.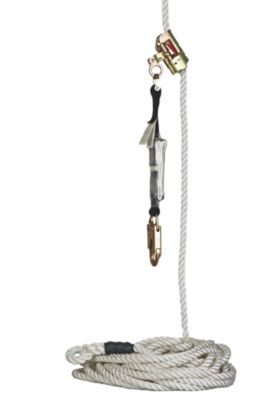 MSA Rope Grabs
Rope vertical lifelines and rope grabs are used together as a system. Rope Grabs are designed as a means of fall arrest between a worker wearing a compatible full-body harness and a suitable fall arrest anchorage. Applications include roofing, ladder climbing, general construction and tower climbing.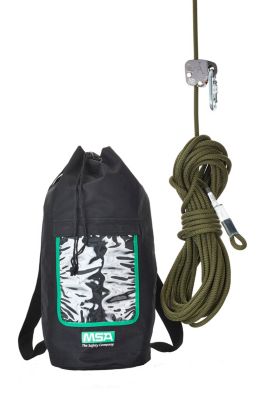 Rope Grab Easy Move With Lifeline
The Easy Move device with lifeline is used to provide temporary fall protection on ladders or when climbing. This system can also be used to provide a secondary lifeline for suspended positioning systems used by building/structure inspectors, window cleaners, andmaintenance personnel. The vertical lifeline kit consists of 15, 20, 25 or 30m of 11mm polyamide rope with sewn eyelets, Easy Move device and carrying bag.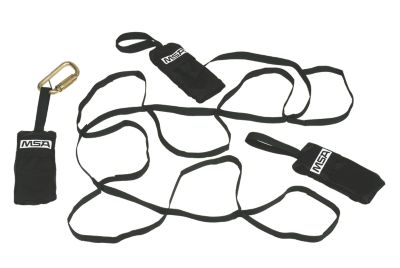 Harness Accessories
MSA's Harness Accessories maximize user comfort and allow customization of harnesses.