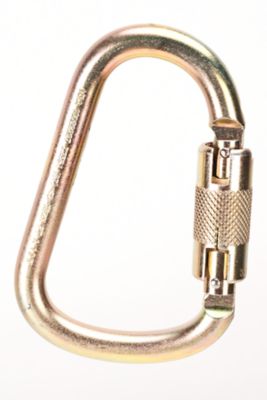 Carabiners
MSA offers a wide variety of carabiners for almost every application. All carabiners have a minimum breaking strength of 5,000 lbs/22,24 kN.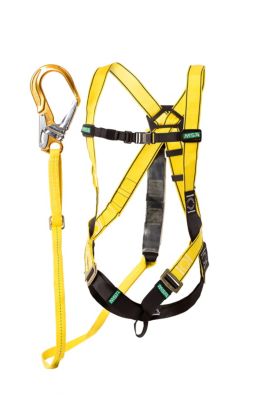 MSA Workman® Harness Kits
Your basic fall protection needs for construction and general maintenance are now available in one, easy to order kit. All fall protection kits include the MSA Workman Light Harness, lanyard and anchorage connector in an easy to stow bag.
Featured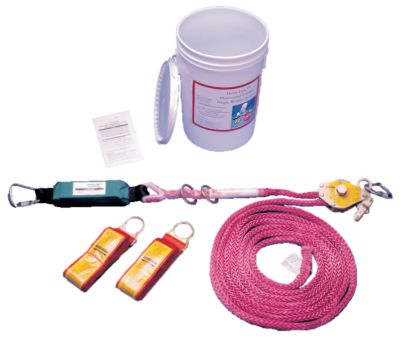 Gravity® Temporary Horizontal Lifelines
MSA's newly enhanced Gravity Temporary Horizontal Lifelines offer unique, exclusive bypass shuttles enabling two workers to share a line and pass each other while maintaining 100% tie-off. The Gravity Temporary Synthetic Horizontal Lifeline, designed for easy installation and removal, suits many applications. System mounts to any suitable 5,000-lb-rated anchorage point and uses many standard components. Integral line tensioner helps to ensure proper lifeline tensioning.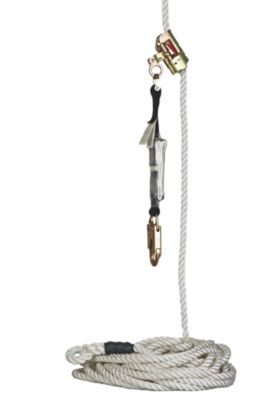 MSA Rope Grabs
Rope vertical lifelines and rope grabs are used together as a system. Rope Grabs are designed as a means of fall arrest between a worker wearing a compatible full-body harness and a suitable fall arrest anchorage. Applications include roofing, ladder climbing, general construction and tower climbing.
Latchways WinGrip® Vacuum Anchor
The Latchways WinGrip is a vacuum anchor fall protection system for use in aircraft manufacturing and maintenance, as well as a variety of other environments and industrial applications. WinGrip is safe and flexible, it can be used on the fuselage, stabilisers and wings; the system is quick to install, simple to use and is suitable for work inside the hangar and outside on the apron.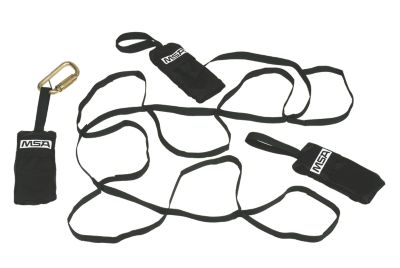 Harness Accessories
MSA's Harness Accessories maximize user comfort and allow customization of harnesses.